http://www.itv.com/news/2016-10-06/cctv ... -released/
?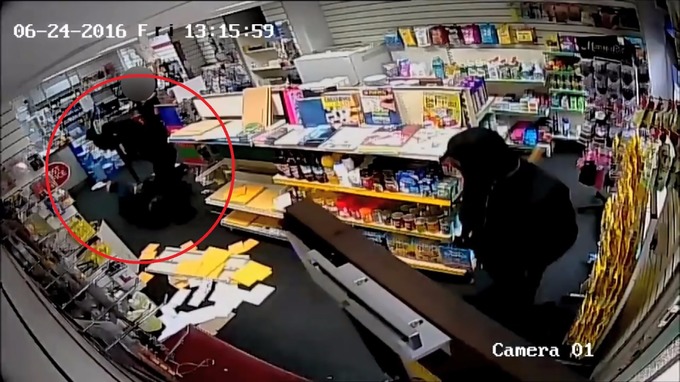 CCTV showing a violent post office robbery in which two men were beaten with a crowbar has been released by police.
Two masked men, armed with a crowbar and a sledgehammer, are seen bursting into the building in Radcliffe, Greater Manchester.
One attacked a worker with a crowbar before demanding money from a cash-in-transit driver. He then hit him with the bar, leaving the driver with injuries to his hands.
WARNING: Some viewers may find the content of this footage upsetting
A 28-year-old staff member was taken to hospital with a suspected broken arm and bruising after the daylight raid.
Both robbers fled the scene on Ainsworth Road with cash stolen from the till.
The robbery happened at around 2.15pm on June 24.
Detective Constable Mark Robertson said: "This was a despicable robbery where two innocent men were beaten with a crowbar.
"The footage is shocking and the victims would have feared the worst during this ordeal.
"The 28-year-old was so badly beaten he needed on-going treatment and I would like to praise both of the men for their courage throughout this investigation.
"This could have been your father, son or partner being attacked as they went about their daily routine at work. We need your help to catch these men and put them behind bars where they belong.".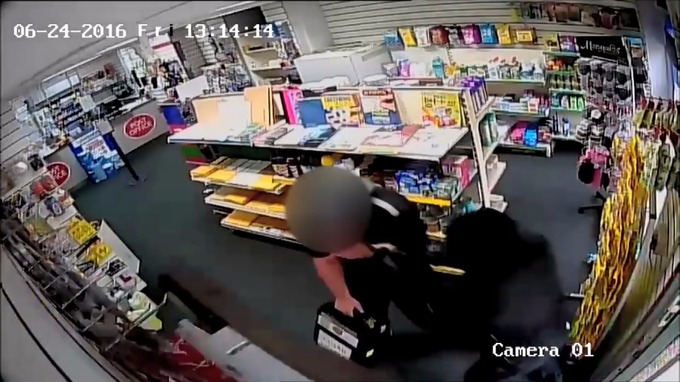 The two men burst into the post office. Credit: GMP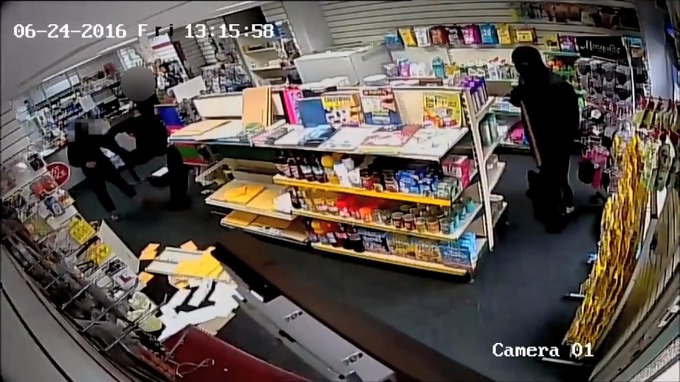 One is seen holding a sledgehammer. Credit: GMP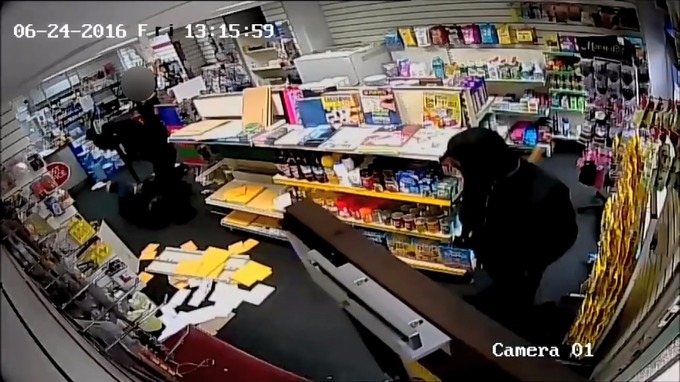 A staff member was taken to hospital with a suspected broken arm. Credit: GMP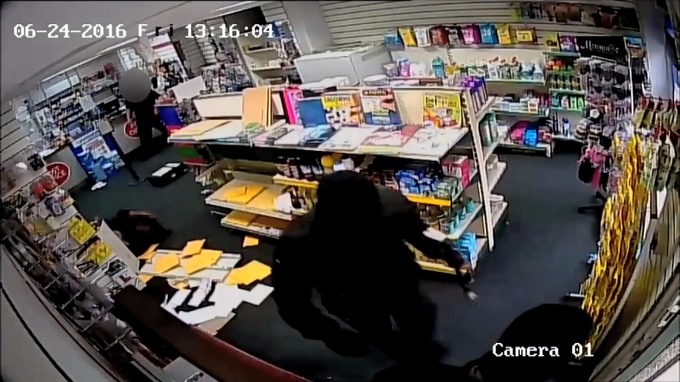 The robber flee the building. Credit: GMP
Do you have information about this robbery? Call police on 101 or Crimestoppers anonymously on 0800 555 111