ANNOUNCEMENT : ALL OF ROYAL MAIL'S EMPLOYMENT POLICIES (AGREEMENTS) AT A GLANCE (UPDATED 2017)... HERE
ANNOUNCEMENT CWU : We have announced an industrial action ballot timetable in Royal Mail group - ballot papers will be dispatched on 24th September if no agreement is reached before then. HERE
09 May 2019, 08:49
Hello everyone,

My name is Simon and im a postman in Bern, Switzerland. I sort and deliver letters (and junkmail, magazines, etc. Of course). I deliver letters to 1000 households on my route (1000 letter boxes). Delivery takes at least 5 hours.
My question is, how many slots does a sorting frame have at royal mail? They look huge. And do you have several slots for one street number? Or does every street number have an own slot? Because swiss sorting frames look different than yours. Thanks for all the answers. Greetings from a swiss postie
09 May 2019, 15:49
Hi and welcome
Most of the frames have 20 slots in each row in a column, and there are 4 rows in one column - so 80 slots in one column. Usually each slot is for one letterbox, although some in some cases there may be 2 letterboxes/houses to a slot. I work on a van share that has 2 people delivering to 2 rounds - the frames on our 2 rounds both have 6 columns, that totals 480 delivery points on each round - 6 columns of 80 letterboxes. But a few slots are wider for businesses, schools or even houses that get a lot of mail. Our two rounds combined have around 930-940 deliver points. We take around 4.5 hours on delivery, on quiet days it can be done in under 4 hours but on busy days well over 5.5hours.
We sort and deliver letters, magazines, parcels (large and small) and unaddressed leaflets - there can be anything from 1 to 7 leaflets for each house and the first job each day is to fill a column of the frame with them - so with 6 leaflets that is 480 items put in before you start doing the post! Some of the letters arrive pre-sorted in the order that the delivery points are in - but that only applies to 'normal' sized letters, everything else has to be manually sorted.
09 May 2019, 17:24
Ok, thanks for the information. You said, 1 slot is for one letterbox. How does it look like, when you have 20 letterboxes at oxfordstreet 10? Ist there one slot for this number or 20 slots? Lets say you have 20 slots. Has each slot a name of the recipient of it?
09 May 2019, 18:09
The slots have the house/flat number or house name or business/school name - we deliver to an address and not the name of the person living there, so the name of the person is rarely (or never) on the frame. The frame is in the order of delivery. A normal sized slot is about the width of your thumb (1inch or 2.5cm).

Normally every letterbox would have a slot to itself. Areas with a lot of flats are more likely to have slots half the normal size, or on duties where there are lots of properties together. I know of a building with 30 flats with 30 letterboxes next to each other on the outside of the building and they have a slot each - and I know of a building with 12 flats that you have to walk to each one where half have a normal slot and half have half sized slots. That is due to there being not enough room overall on the frame, but not too many that would require another column of slots so some have half a slot and some have a whole slot - if that makes sense!
09 May 2019, 18:29
Welcome!
Frame pics in this thread...
https://www.royalmailchat.co.uk/communi ... 56&t=76040
Bottom right and left side of this pic shows firms slots...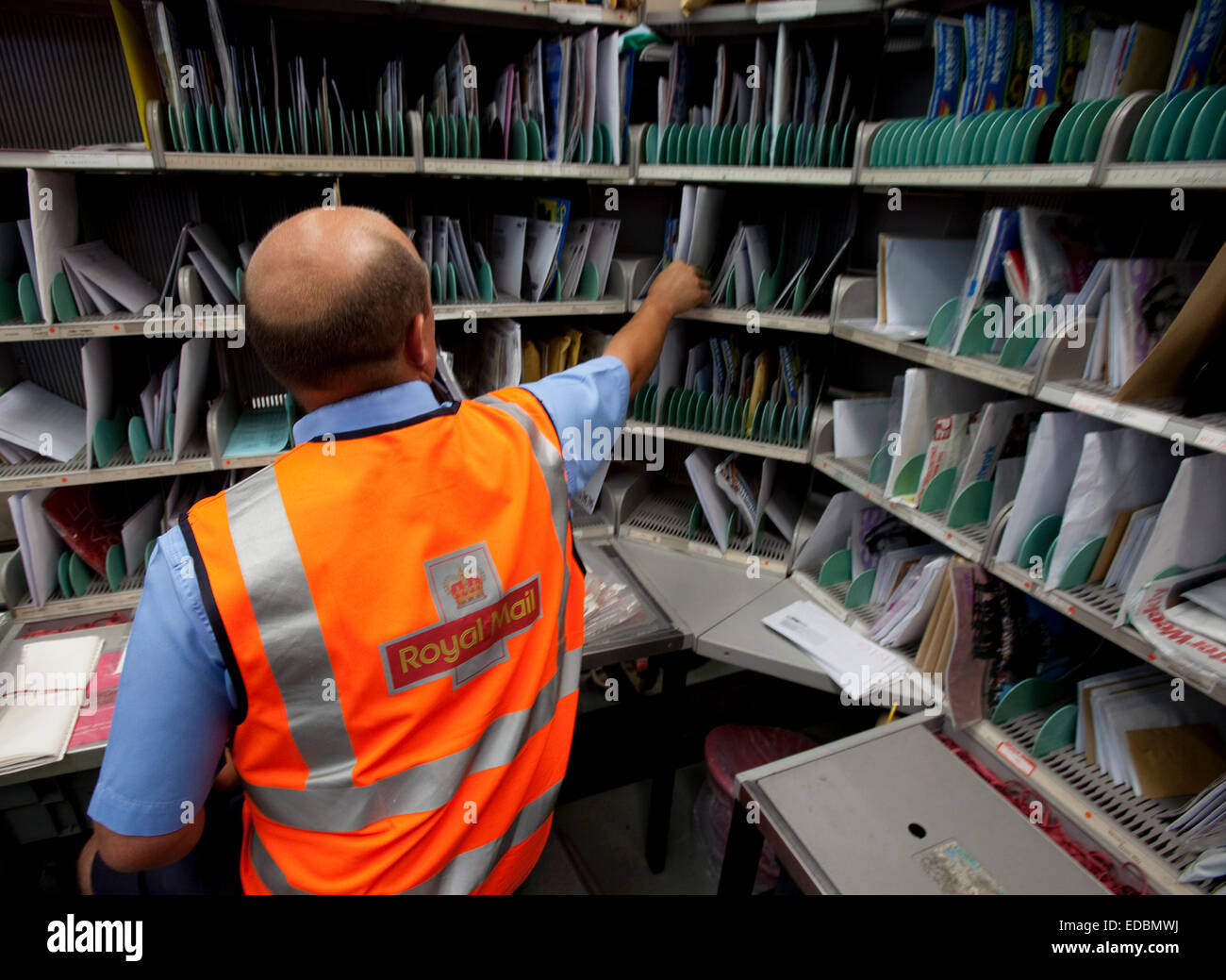 Monster frame...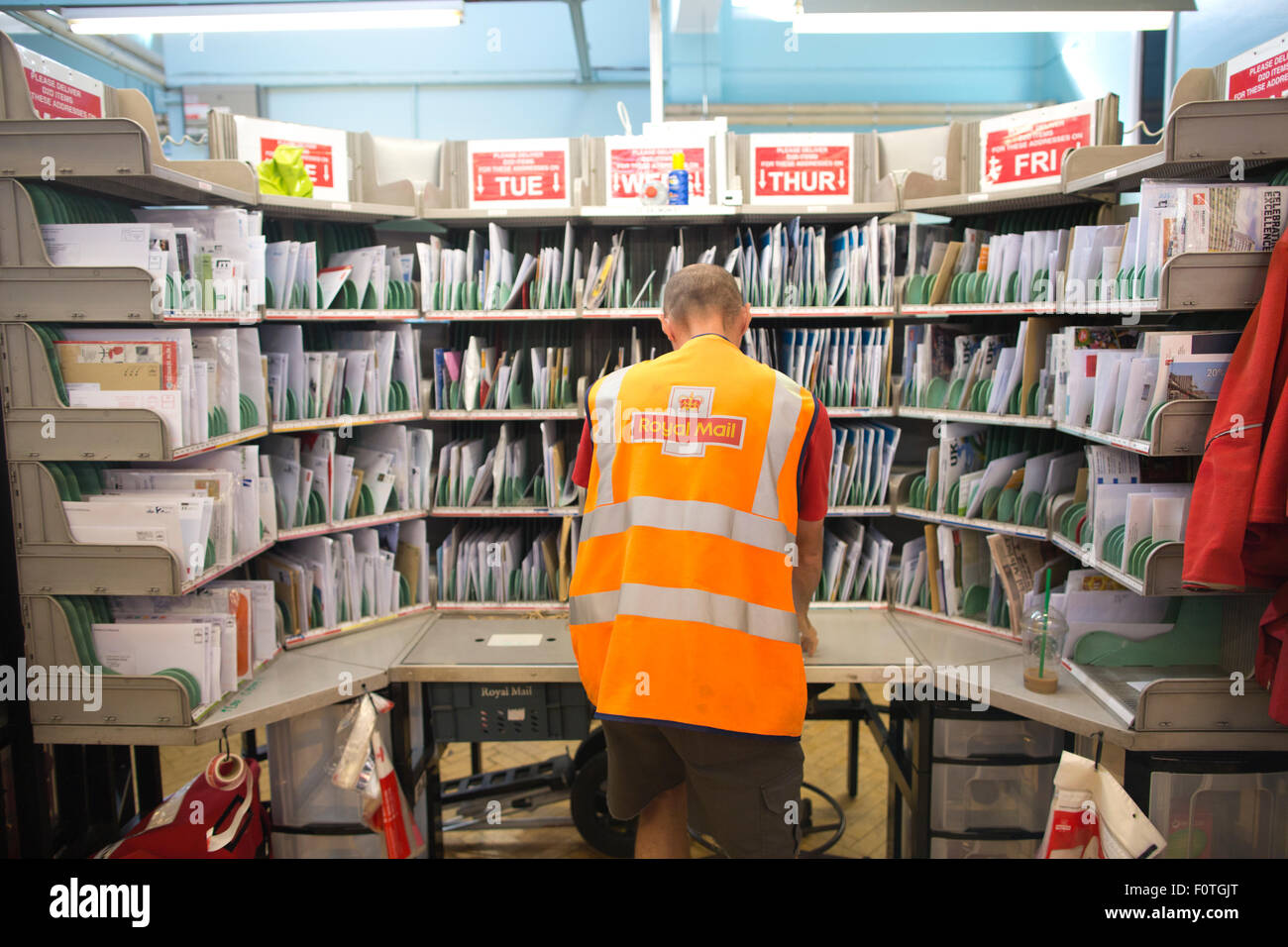 09 May 2019, 23:01
Here are some pics of swiss post frames
You do not have the required permissions to view the files attached to this post.
Ok, thanks everyone for the answers. Its great to know, how posties in other countries work.
09 May 2019, 23:04
You do not have the required permissions to view the files attached to this post.
More pics from swiss post
10 May 2019, 07:07
Do machinable letters there get walk sequenced by the sorting machines?
10 May 2019, 08:56
Yes we get sequenced mail since 2010. Thats the left box on my vehicle. We grab mail from 2 boxes. From sequenced mail, and the right box is the mechanical stuff
Page 1 of 1