https://www.bbc.co.uk/news/world-europe-jersey-61330825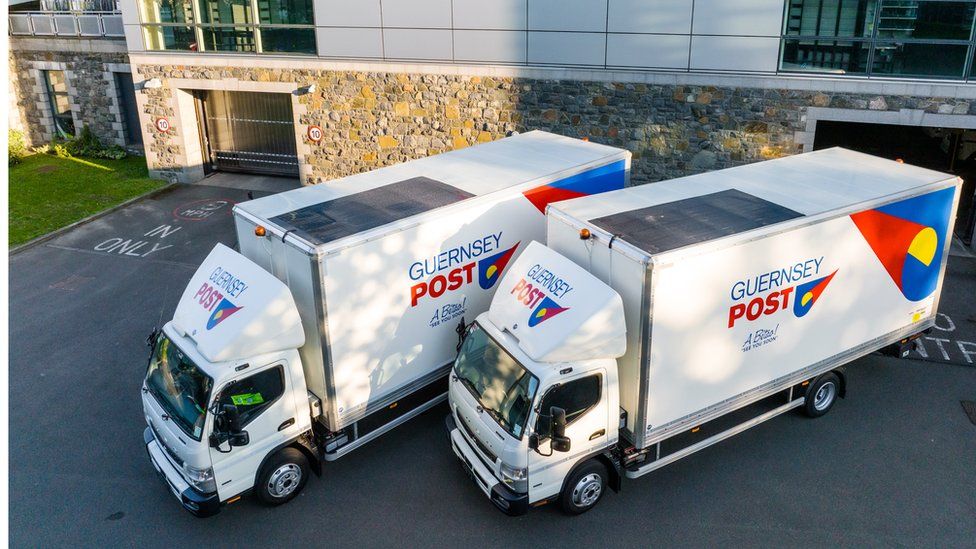 A postal service in Guernsey is introducing five electric vehicles to its fleet in a bid reduce its daily carbon emissions.
Guernsey Post will have the new vehicles fitted with solar technology by TRAILAR, a solar transport company.
On average, each company vehicle travels more than 700 miles (1126.5 km) per month moving large amounts of mail.
The new initiative could save about one tonne of carbon dioxide emissions per vehicle each year, bosses said.
Fleet manager Robert Le Page said: "TRAILAR's technology provides us with a solution and supports our aim to reduce emissions and deliver an industry leading sustainable transport operation."
The company switched to electric vans in 2018, meaning the solar technology will be applied to its lorry-type vehicles.