https://www.talkingretail.com/news/indu ... 0-11-2020/
Royal Mail is launching a TV advert reminding consumers and business customers of the many ways they can send and return parcels this festive season.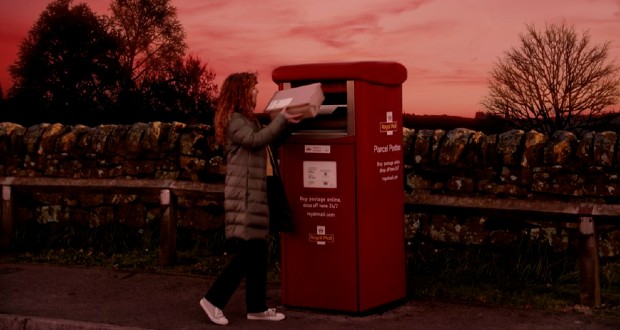 The 30-second advert highlights Royal Mail's click-and-drop service, which offers the flexibility to drop parcels at 14,000 locations around the UK, as well as the recently launched Parcel Collect service, which sees postmen and women collecting parcels from customers' doorsteps on their daily round.
The campaign also aims to encourages customers to get ahead of the traditional Christmas rush – both by shopping online, and by sending parcels and letters to family and friends early.
This Christmas is expected to outstrip prior years' festive peaks as more people are likely to shop online and send gifts to one another. Royal Mail reported a 34% year-on-year increase in parcel volumes between April and August reflecting an increase in online shopping during the pandemic and associated lockdown.
Natalie Thomas, marketing & digital director at Royal Mail, said: "Responding to consumer and SME demand in parcel delivery is an absolute priority for us, and this has become even more significant given that so many of us are spending more time at home now. We're delighted to be raising awareness of both the click-and-drop and parcel collect services in this way, and we hope it will encourage many more consumers and SMEs to take advantage of these fast, easy-to-use services."
SHARE